PUBLIC SERVICE ANNOUNCEMENT...
sorry dudes who lurk this forum, this is a thread about PERIODS.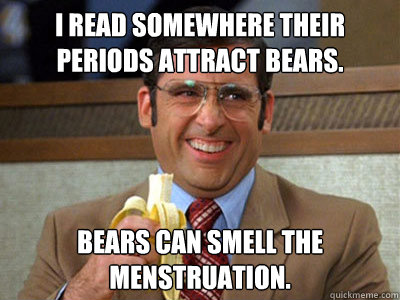 i've been paying more attention to my health / wellbeing in relation to my cycle lately and i've come up with this...
pre-ovulation - i feel drunk and loopy and disconnected from gravity and could honestly sleep through a few days quite comfortably
ovulation - i develop a borderline intellectual disability for a day or two, and an genuinely quite stupid. my vision goes wonky with dizzy spells and eye strain / headaches.
pms - don't experience this much
period - my food pyramid becomes a three level system of fat, sat and sugar and i have aggressive cravings for potato cakes and mars bars. chronic pelvic cramping which requires either medication or a hot water bottle stuffed into my pants (awkward at work...)